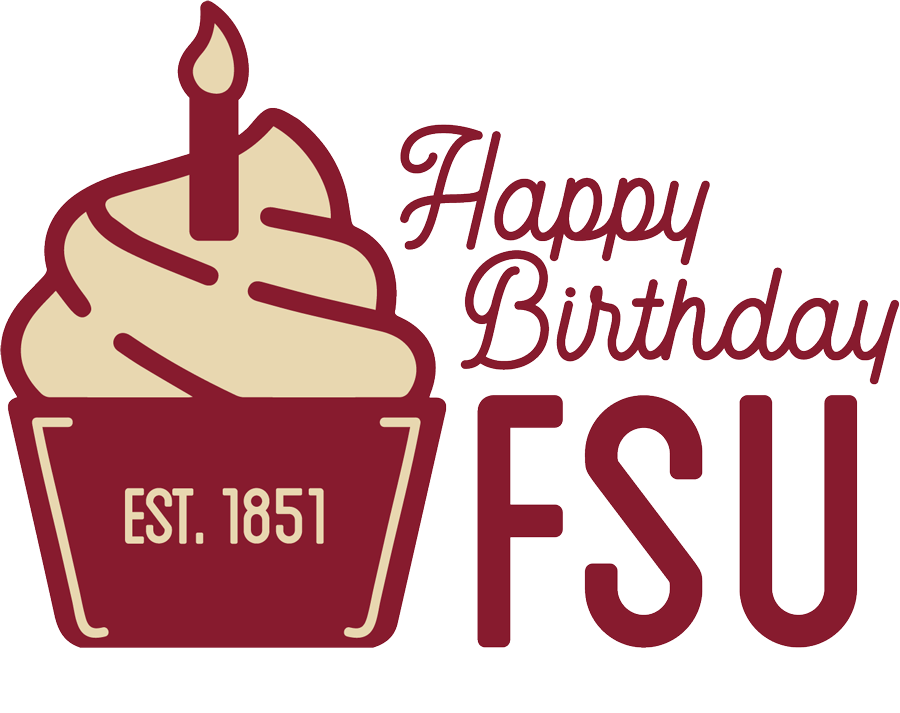 This year, Florida State University celebrates its 171st year! will be held Friday, January 22 - Sunday, January 24! Celebrate with us by participating in any of the following events!
Monday, January 24, 2022 - 11:00AM on Landis Green
Visit Landis Green from 11:00 am - 2:00 pm to join the FSU Birthday celebration! We will be giving out FSU Birthday t-shirts, stickers, and cupcakes! At 12:30 pm, the Marching Chiefs and FSU Spirit Squads will lead us in signing "Happy Birthday." Film a Happy Birthday video and share it using #CelebrateFSU and #HappyBirthdayFSU.
Join the celebration and download Zoom backgrounds to #CelebrateFSU